Hello! I'm Sharon and welcome to Whiskfully So!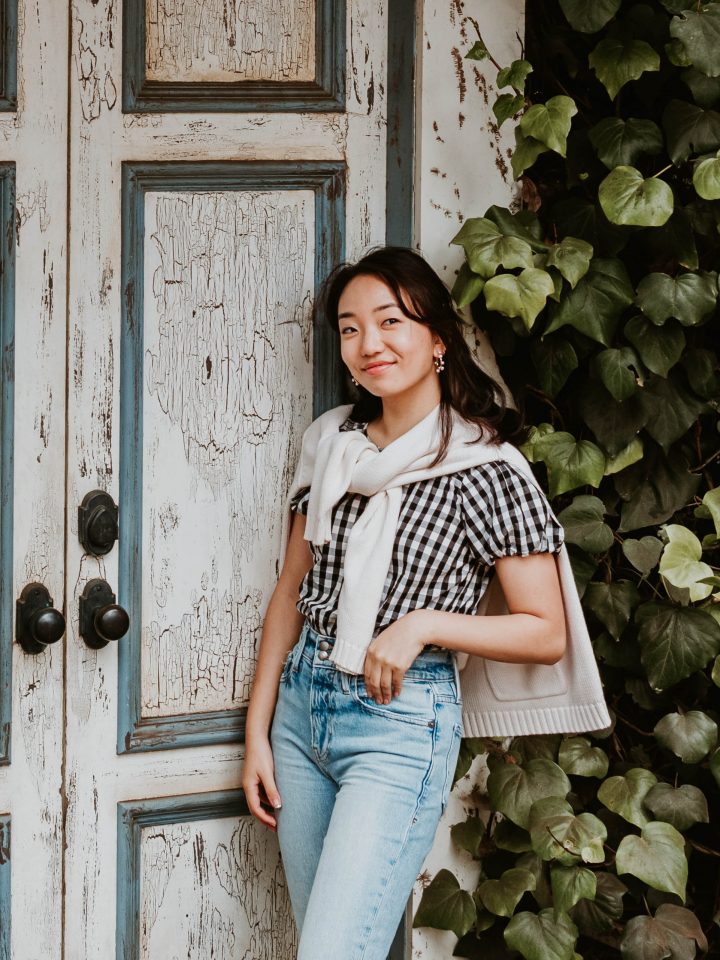 Whisk • fully • so (noun; verb)
- A combination of the words Whisk & Wistful.
- Meaning to dream or to dream something into existence.
I wear many hats: baker, food photographer, food stylist, videographer, but above it all I'm a storyteller.
I've always been the sentimental dreamer type. I always believed that the more I hoped, the more I dreamed, and (combined with hard work) I could will anything into existence. 
Before venturing into food photography and starting this blog, I was fashion designer in New York City. 
I spent an amazing six years honing my craft and working at some of the biggest names in fashion, but I was stressed all the time, mentally drained, and my work felt unfulfilling. It was at this time I discovered a passion for food: eating food, learning about food, even writing about it. 
Whiskfully so is for dreamers, believers, and do-ers -
for those who, not only love to eat delicious decadent pastries and cakes, but also enjoy discovering the stories behind what they eat. Most importantly, Whiskfully So is a place for every creative soul where no dream is small. 
let's go on a food adventure!
Beyond nourishing our bodies, I believe food is a blueprint to who we are, our cultures, and memories. So let's go on a food adventure together!
Regardless of who you are, how much you make, and where you come from, food unites us and can take you to some pretty magical places. Through a creative lens, I hope to share these food stories with you, so no matter where you are, you can join the adventure and make something delicious. 
What recipes you'll find here
I believe that a good pastry is worth the time and patience. Combining my love for art and food, here you find classic desserts like madeleines, molten chocolate lava cakes or even comforting savory quiches all with an artistic and elegant touch.
I can't guarantee that all the recipes here will be butter-less - I love butter - but I can promise high-quality seasonal ingredients balanced with some wholesome healthier recipes that celebrate the best of what Mother Nature has to offer.
When I first began learning food photography, I had a thousand questions, but I couldn't seem to find the answers I was looking for. 
Sure there was a lot of information out there, but it wasn't free. Even worse was paying big bucks for a course, only to be left feeling, "that's it?"
As such, a big part of Whiskfully So is dedicated to sharing free photography resources: from gear reviews, to food styling guides on how to style everything from cakes to chicken, and even creative business strategies.  
I hope you find the guides below helpful, and guide you towards developing your own craft! 
Thank you for joining me on this journey. Pull up a chair, get comfy, grab a fork, and I invite you to learn, and eat along with me in the kitchen - let's make our food dreams a reality!
Join me daily on Instagram & Pinterest.
Lots of love, Sharon
P.S. I want you to make Whiskfully So your own, so don't hesitate to reach out, and let me know what you want to bake next or learn more about!