To stand out in a saturated video market on social media, your food videos need to not only be resourceful but eye-catching. Elevating your production value is a great way to immediately better the quality of your video content.
Since beginning my "How to Style Series" I've been getting a bunch of questions asking what I use to film my reels. So this is part 2 (final part) of series about filming social media video content. If you're looking to film reels with your phone, check out part 1 where I share the essentials for creating videos using your phone. 
*this post contains affiliate links which means that i may receive commissions for purchases made through these links. however, please know that i only provide links to products that i actually use and wholeheartedly recommend!
a little note, if you're feeling intimidated...
For those who know me, pre-blog, I wouldn't be caught dead filming long videos, let alone 30 second Tik Toks or Reels because I was intimidated.
Learning a new skill is never easy; yet, in an unexpected turn of events, I fell in love with filming AND editing artistic food videography content. After much trial and error, I discovered the best equipment and software which streamlined my process and made filming so enjoyable. 
Here's the equipment I use to film my stylized food videos.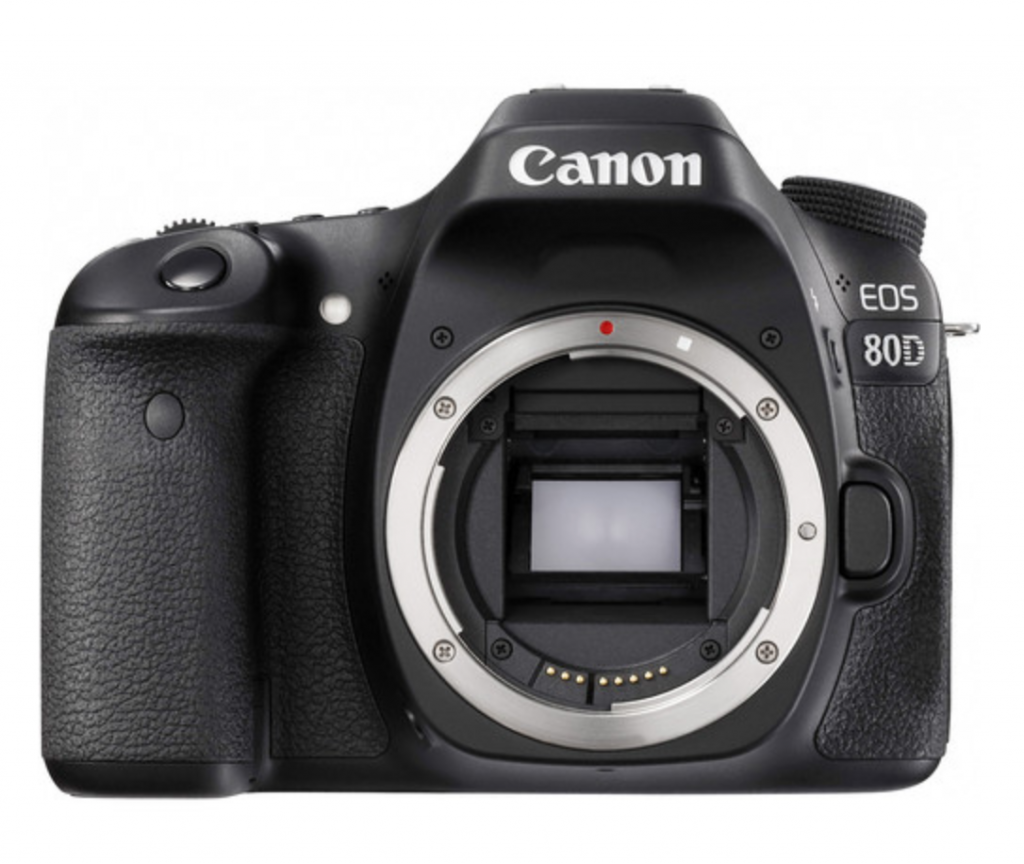 #1 - A DSLR or video-specific Camera
The first major upgrade you'll need is a DSLR or video-specific camera. This Canon 80D is my main photography camera, and what I use to film my food videography videos, but I eventually want to upgrade my camera so it includes more features for video filming. However, as a start, this camera is great, and I highly recommend it as a mid-tier camera for food photography!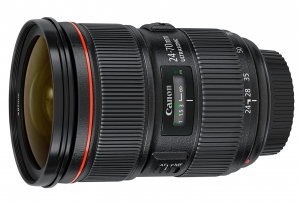 #2 - 24-70mm lens or 100 macro lens
If you're using a camera to film, you're going to need a (or many) lens(es). For food videography, a 24-70mm zoom lens or 100mm macro lens gives the best visuals. Getting up-close to the food action makes the food look even more appetizing, so I recommend investing in either a 24-70mm or macro lens.
What if I can only get one?...
If I have to choose only one, I will always pick the 24-70mm zoom over the 100mm macro, this is because a 100mm macro lens is fixed, so you only have 1 focal length option.  In addition, you're probably also shooting food photography, so this gives you more versatility.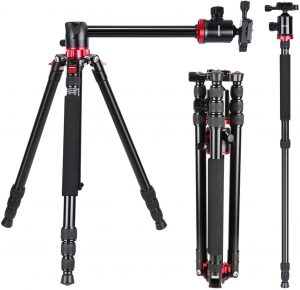 #3 - Tripod
If you're a one-women (or man) show like me, than you'll need a tripod to hold your camera while filming so you can be in the scene. Even if you have helping hands, I recommend using a tripod to eliminate shake. 
This Neewer 360 Degree Tripod is such an asset not only to photography, but also filming. It's great because not only does it come with a horizontal arm, but the arm can be adjusted to any angle between 0° - 90° degrees.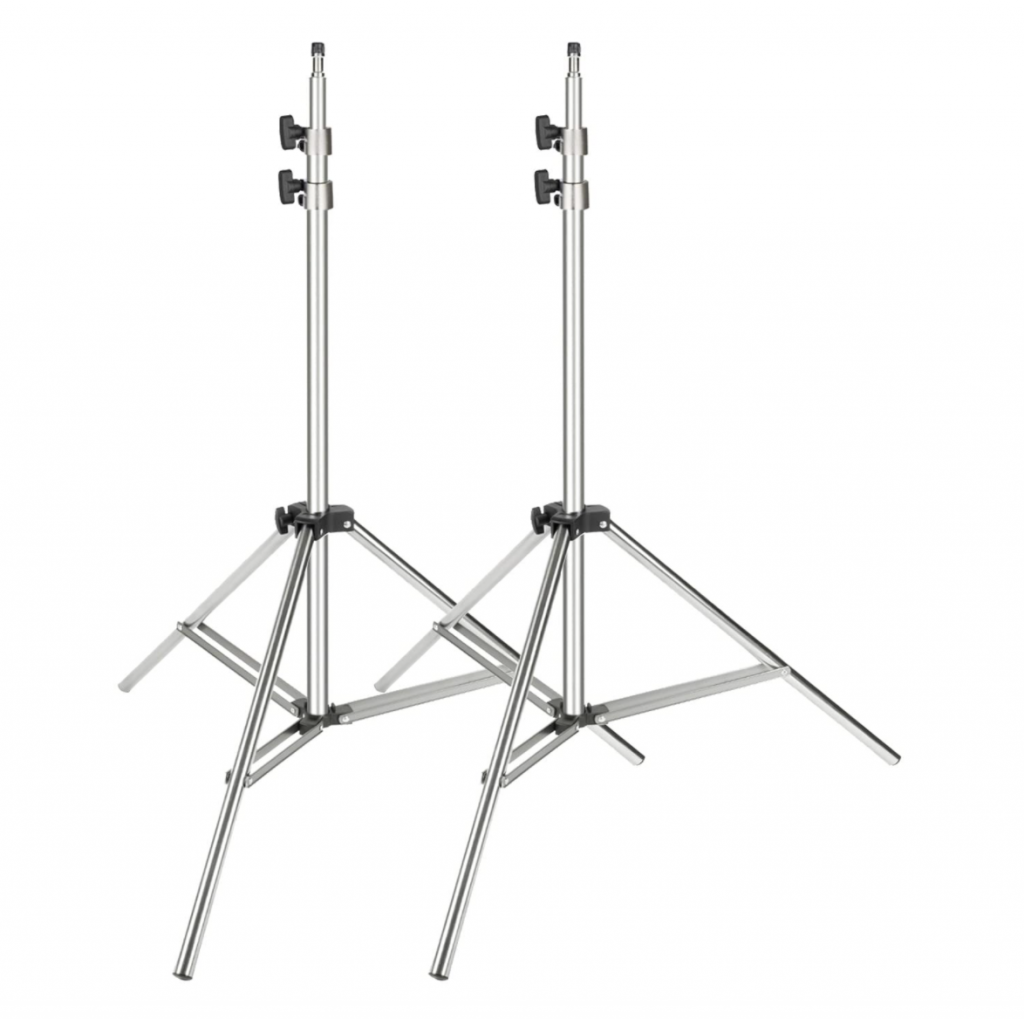 #4 - Adaptable Light Stand
Filming my styling and creative food videography videos is a long and intensive process. My work space is small, so having multiple light stands to hold up my backdrops, diffusers and bounce boards, makes my space that much more organized and prevents them from crashing down onto my scene - not fun. 
This Neewer Light Stand can be used for holding up softboxes, strobes, and with the clamp attachment you can hold up backdrops, props, and diffusers. Highly recommend getting this 2 pack because you will need at least two!
#5 - Continuous Light or Strobe
Since the food videography filming process can span multiple hours, natural light isn't the best since the light is constantly changing. This makes the color correction process a nightmare. Additionally, If you're looking to create sharp, high-quality content then I would recommend investing in a continuous light or strobe so you can have absolute creative control. 
Keep in mind, when using artificial light you most likely will also have to invest in modifiers and softboxes. I highly recommend checking out Jonie Simon's Artificial Light Gear Guide, she's an expert on this subject, and offers plenty of gear suggestions at varying price points. 
#6 - Adobe Premiere Pro Editing Software
When it comes to editing films, Premiere Pro really is the only way to go. Fortunately, there are tons of free resources to learn how to use Adobe Premiere Pro, so Youtube will become your best friend!
I also recommend checking out Final Cut Pro. This is very popular amongst vloggers and Youtube Content Creators. It's interface is much more user-friendly and intuitive to use than Premier Pro. 
If you have any questions about any of the food videography gear above, drop a comment below or send me a DM on instagram! 
Till next time! Sharon XO
if you liked this guide, you may also enjoy...