With so many online food photography courses, it's hard to know which are worth the price tag and investment. Keep reading for my honest review of the most popular and best food photography courses to help you decide which is best for your business and investment.
If you have any questions about the courses below, don't hesitate to comment below or DM me on Instagram. I'm an open book, and I want you to know 100% what you'll be getting before purchasing a course!
*NOTE* I'm not an affiliate for any of the courses so these reviews are completely honest.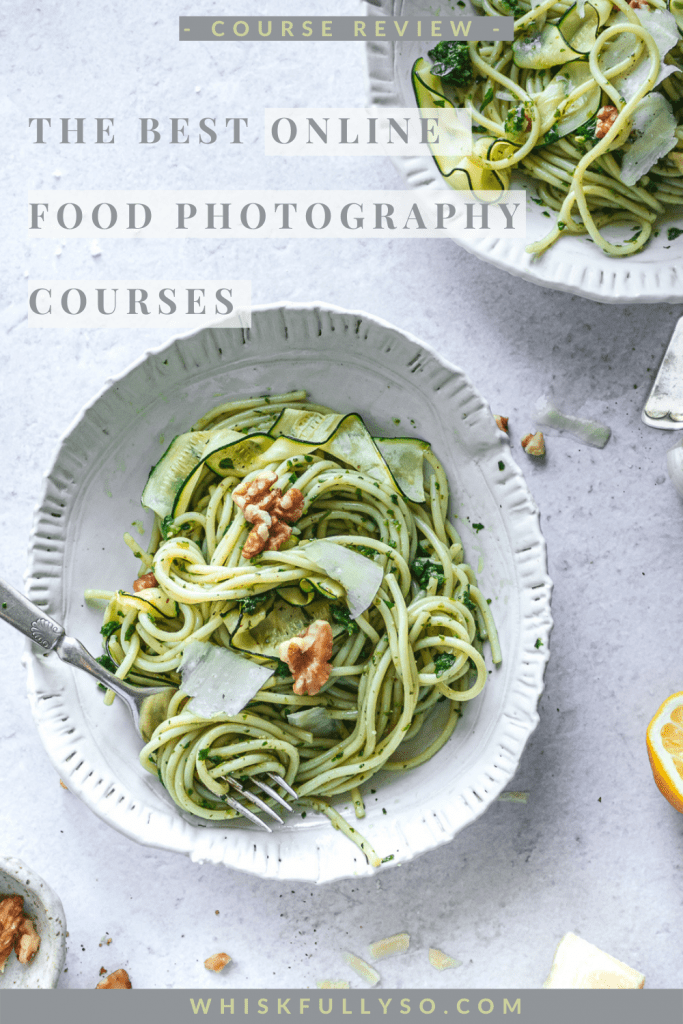 Jump to:
Why You should Invest in Food Photography Courses
Regardless of how long you've been a food photographer: a couple months, or decades, you can always learn more. Our work should adapt to changing technology and social media demands so we can remain relevant to our viewers.
I understand how stressful it is to spend hundreds (or thousands) on a course without a guarantee, but trust me when I say that investing in your education will never be a waste of time and money.
Review of Food Photography Courses
The day I decided to learn food photography, was also the day Sarah of Broma Bakery hosted a free webinar. With no other knowledge of other food photography courses, i signed up for the beginner course and paid $600 USD (the price is now slightly higher). I didn't even create my blog or IG account yet.
Now *takes deep breath* what I'm about to say is a VERY unpopular opinion. Just Google Foodtography School review, and you'll see dozens of positive reviews raving about the course with affiliate links, but I want to be COMPLETELY honest and transparent, especially if you've been on the fence about investing in this course.
I found the course to be disappointing in the amount and quality of content considering the expensive price tag. Please note that the course has now been expanded to include more modules on business, social media and marketing. The price tag has also jumped to a whopping $1,167 USD (and this is only when paid in full).
What I found lacking in Foodtography Beginner Course:
Too basic - Can something be too basic? Yes! As someone who has a background in art & design (i was a fashion designer prior), I found the modules on lighting, composition and color too rudimentary. It was knowledge I already had or could have easily found on the internet for free.
Lack of styling diversity - Broma Bakery is known for it's bright, modern and airy aesthetic. If that's your aesthetic as well - that's great! Throughout the course, I felt like i wasn't given the tools to explore other styles.
No direct access to the teacher - Foodtography school only had the Facebook group for learning support. You get access to hundred of students via a Facebook group, but the Foodtography team will rarely comment and answer student questions. For the price point, I was expecting greater feedback and support.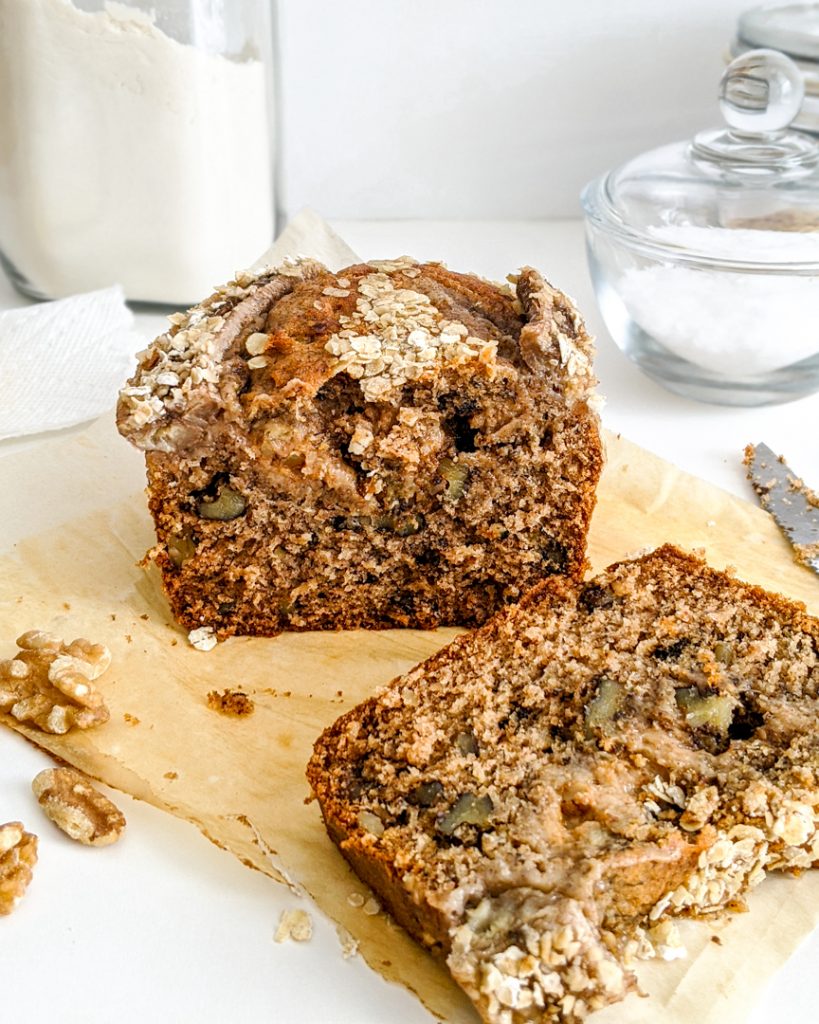 FINAL THOUGHTS - Ultimately, the expensive price tag just isn't worth it to me, as there are now so many other courses that offer similar material, AND MORE, but for half the price. Looking back, I should have taken the advanced course right from the get go. HOWEVER; I do credit Foodtography School to being the first all-in-one comprehensive course of its kind. Without Sarah I never would have been exposed to food photography as a career.
Who I recommend this course for - If your goal is to be a food blogger, with 1) beautiful consistent photos; 2) a branded instagram account with a similar image style throughout; 3) working with brands via sponsored blog & social media content; and 4) you only want to take 1 course to learn it all, then this might be for you.
---
This may seem like a grandiose statement, but this course single handled propelled my photography skills from bleh to making me feel excited and motivated again. I purchased this course in November of 2020, just 7 months after Foodtography school, and it was worth every cent. In fact, I couldn't believe my eyes when it was priced at $247 USD.
This course was suppose to be an in-person workshop hosted by Eva and Beata, but, due to the pandemic, they moved the course online. I'm so glad they did because I never would have been able to join otherwise.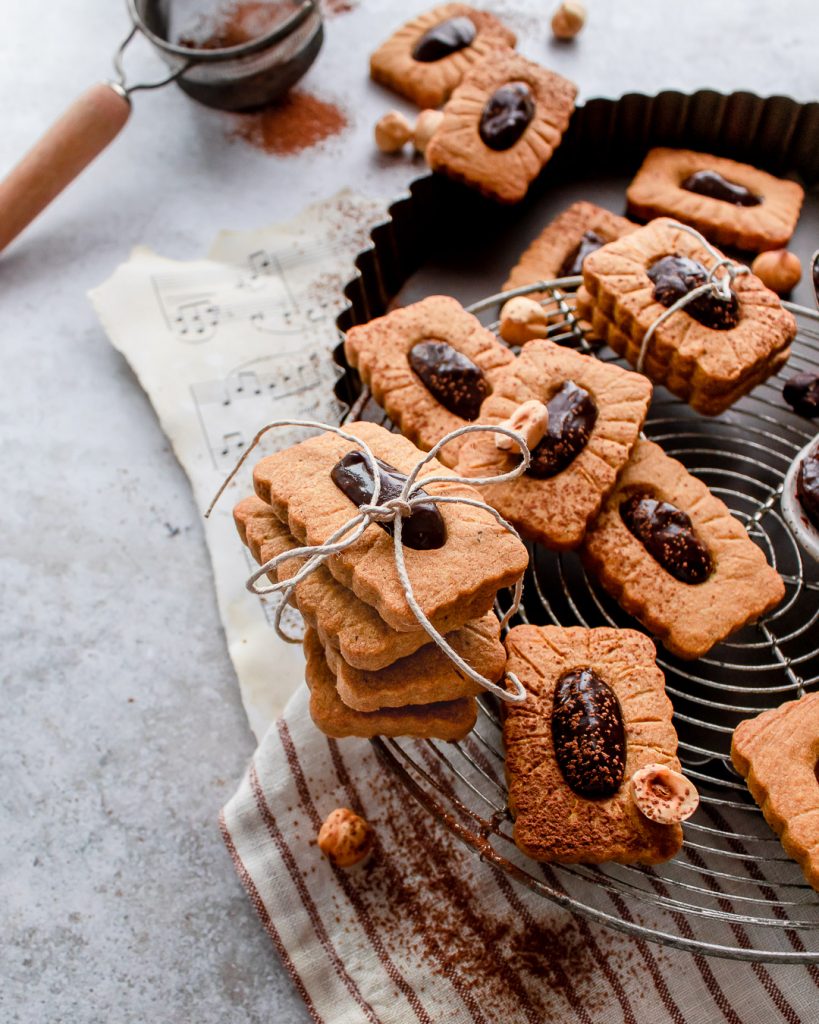 What set this course apart:
You get to see behind-the-scenes - I find that I learn best by watching a pro do what they do best, and this course is exactly that! I got to watch and learn how Bea & Eva set-up, photograph, and edit images from start to finish. Not only that, but it was incredible to see the different styles and creative approaches they have to food photography.
Learn how to problem solve & trouble shoot - My favorite part of the course was the modules dedicated to tackling common photoshoot hurdles and issues. face. For example, how to capture steam and sifting movements; to styling cold foods, and even their mental approach when a shoot doesn't go as planned.
Five (5) In-person Q&A Sessions - These live zoom sessions made it beyond worthwhile. Each session had a different topic or theme ranging from photography equipment to the business side of the industry. This alone made the price worth it, as normally a one-on-one session with them is easily double the course price.
FINAL THOUGHTS - While this workshop isn't available at the moment, having experienced Eva & Bea's teaching style, I highly recommend any of their courses. They put so much thought, value and attention into creating the material, and they really do care about being a part of every student's journey. I've rewatch this course so many times, and each time I find something new again I haven't implemented.
---
Jonie's Artificial Light Academy teaches food photographers how to use artificial light so they can have more flexibility over their shooting hours (imagine being able to shoot past 4pm in the winter!!), and have greater control in crafting light.
Before taking this course, I already respected Jonie as a photographer, educator and loved her teaching style through her many in-depth tutorials on Youtube, so I knew investing in the course would be worth it. I was still so scared though, because not only would I have to buy the course (currently priced at $299 USD), but switching over to artificial light also meant investing in hundreds of dollars of new lighting gear.
If you're curious about whether natural light or artificial if right for you, Read my comparison of the two here! Or maybe you're already learning artificial light, and you're curious about flash verses continuous light, check out which one I prefer here.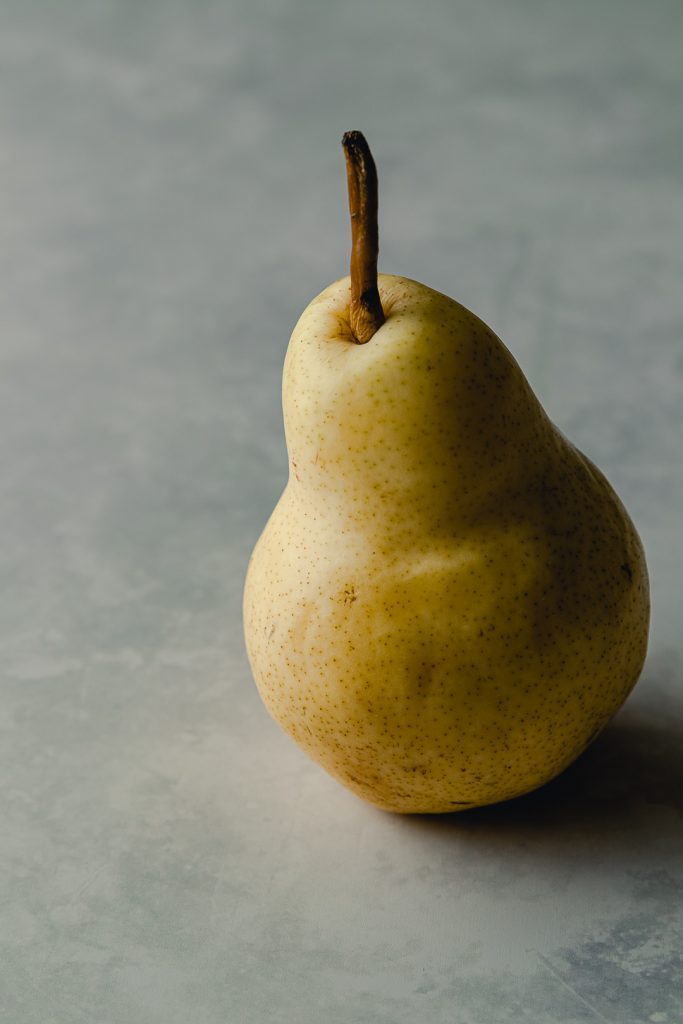 What I love about Artificial Light Academy
You can being implementing what you learn right away - When I say this course is comprehensive, I really mean it. The minute I finished the course, I could begin using my flash unit right away. Jonie has a way of making light physics and technical talk easy to understand.
Gear Guides - Not only does Jonie give gear recommendations for a variety of camera and light brands, but she also has videos teaching you how to connect your new equipment. It truly allows for flexibility regardless of your budget and you won't have to switch camera brands to learn the course material.
The course is continually updated - This is the course that keeps on giving! Jonie is continually updating the course with new material and modules, and once you're in you won't have to pay to access the new updates.
Open Office hours - Yup you read that right! Not only is there an open thread where students can share, post work, and ask for help directly from Jonie and her experienced team, but she also has office hours on Zoom. I've never had another course offer this, and it's a testament to how much she cares about her students.
FINAL THOUGHTS - If you want to learn artificial light, this is THE ONLY course I recommend. I'm so happy I made the switch to artificial, and it's now the primary way I create. It's opened up what I thought was possible with food photography, and even has created more job opportunities now that I don't rely on the sun to create.
---
So this technically isn't a course - it's an e-book, but I found this e-book about manipulating and understanding light by Rachel so in-depth it's basically it's own course.
Any good photographer knows that what takes an image from flat to dynamic and engaging is the light. If a photographer understands how to manipulate light, the better their images will be.
Priced at $30 USD, I consider this an essential guide and reference so you can create stunning imagery regardless of low-light situations or where you are, and the equipment you have.
---
REVIEW TO COME - I just purchased this course on November 22nd, 2021, and the modules are scheduled to be released starting in January 2022, so check back in for the review. I'll also be sending a reminder via my newsletter, so sign-up to be notified when this has been updated!
Courses on My Bucket List
It's no surprise that every course by Rachel is a winner, and this is course on retouching food photography has been on my wish list for a while now.
Sometimes a food photography shoot doesn't go to plan. Maybe your cheesecake split or maybe the icing doesn't drip just how you envisioned. Here's where the power of photoshop magic comes in. Not only can you fix any baking imperfections, you can also collage and composite multiple images together to create the perfect image, create stop motions/gifs, and remove any reflections in your props.
These are all essential skills a photographer needs to work at an editorial and commercial level or even to make people actually stop mid-scroll on Instagram and take notice.
---
I'm including this course because while it isn't about the technical aspects of food photography, learning about how to price your work is a crucial part to being a successful photographer.
No longer will just talent take you far, but you need to know what your work is worth, and how to negotiate and communicate that worth to prospective clients. With so many great food photographers bidding for clients, I think it's important to be up-to-date on industry pricing standards to remain competitive but also fair.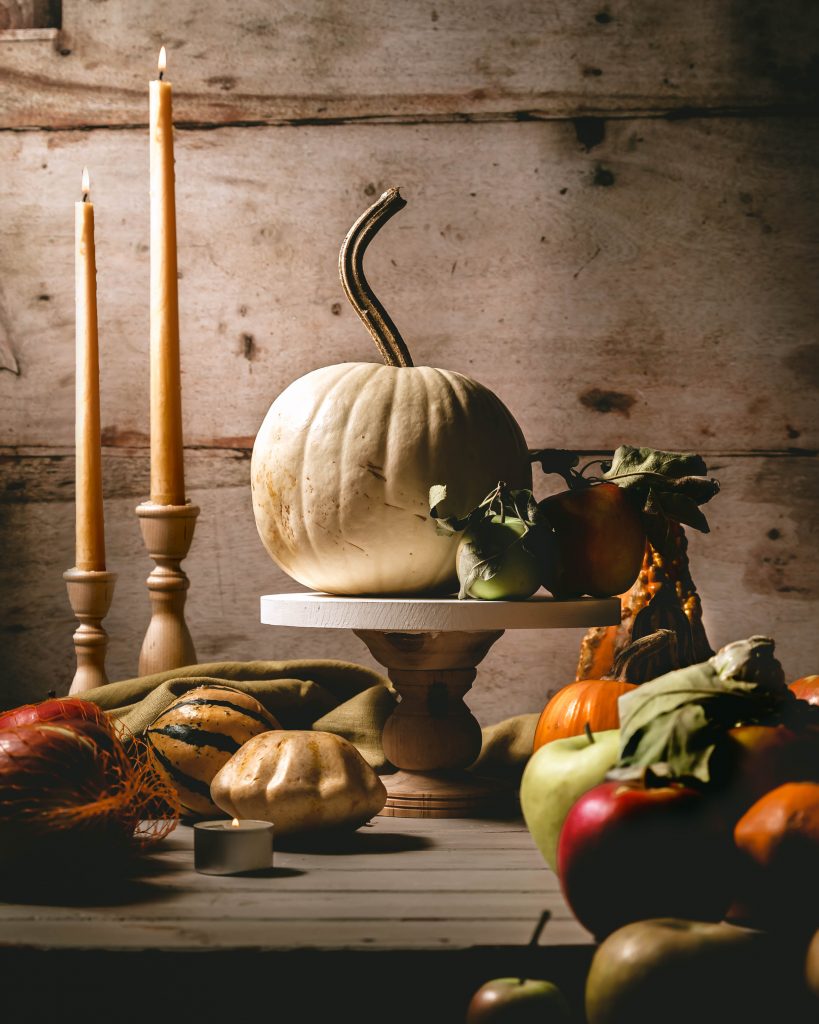 Recap and Main Takeaways
I know I've barely scratched the surface of online food photography courses, but the courses above are the ones I took.
With a wealth of free information available on the web, my FIRST recommendation is to NOT BUY, but to explore as much free information as possible until you have a better understanding on what you want paid teaching on, and the type of photography and style you want to learn.
Looking back, I wish i had done this first instead of just buying the first course I saw. I've found that the best information I've learnt has actually been from books, Youtube, and even from asking a food photographer who's style I admire!
I want to hear from you!
If you feel like I've left something out or have other questions, please leave a reply in the comments section below. You can also contact me via e-mail or DM me on Instagram.
As always if you have a food photography topic you want me to tackle, just let me know!
Happy creating, Sharon