Did you know that using only your phone you can create fantastic video content? In fact, there's a niche for smartphone content creators.
The best way to gain an audience quickly is by posting video content, but don't let that process intimidate you! Below are the essentials I use when filming video content with my phone. Let's get started!
This post is one of two talking about video equipment and software needed to create video content for social media. The second will follow-up on how to create more advanced artistic films, so STAY TUNED!
*this post contains affiliate links which means that i may receive commissions for purchases made through these links. however, please know that i only provide links to products that i actually use and wholeheartedly recommend!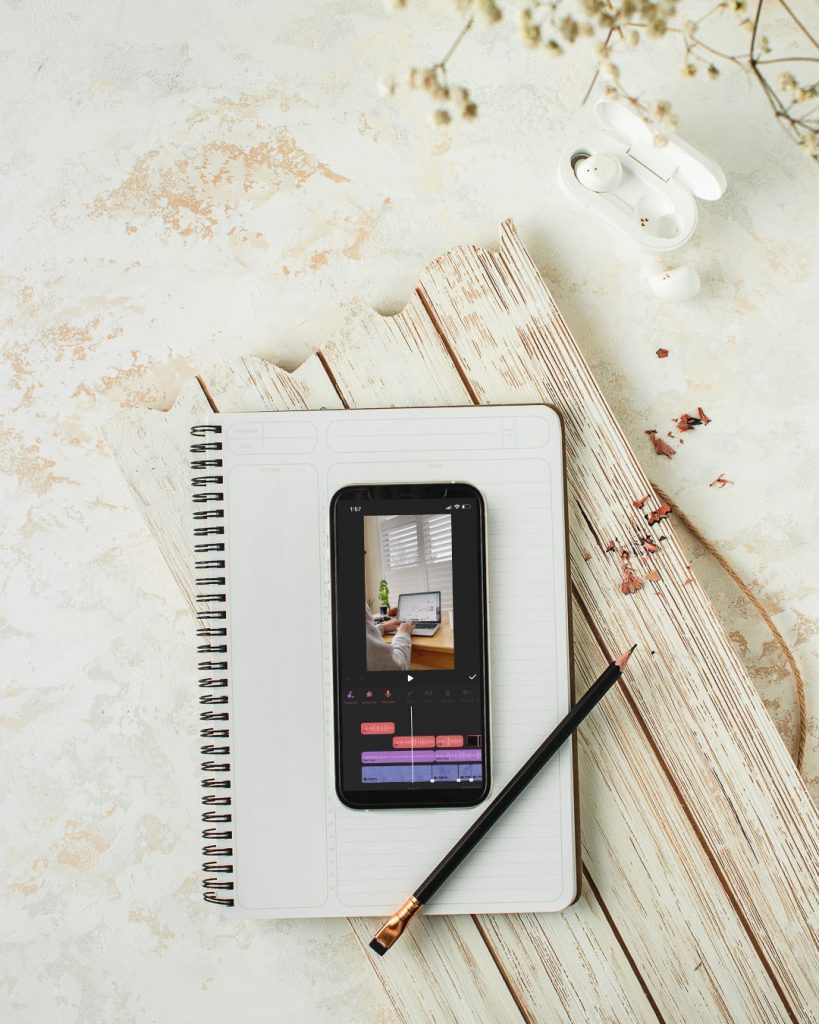 The essentials you need to film video content...
Let me clarify, "basic" does NOT mean boring or unprofessional. Basic simply means....the ESSENTIALS you absolutely need to begin creating GOOD content. Don't fall into the trap of believing that you need to shell out big $$$ to get quality!  
#1 - A smart phone
Firstly, if you're taking blogging seriously then you're probably on Instagram 24/7 , so you most-likely own a smart phone. This is all you need to begin creating video content! My first videos were made with my iphone and it worked great. In fact, I still film "quick tips" or comedy content with my phone because it's faster. 
Why filming videos with your phone is so easy:
You don't need to worry about frame size - the video frame size is automatically fitted to the phone screen. 
Good video quality! These days smartphones are so advanced their video quality is even better than most cameras. 
It's easy to export and post - the video is in your camera media folder and ready to go!  Editing videos with computer software is tricker because it requires you to learn about optimal file export settings so quality is not compromised upon uploading onto social media.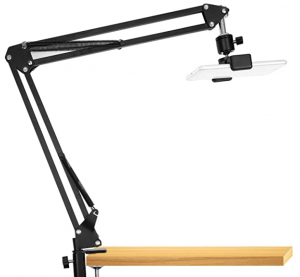 #2 - A phone tripod/ movable arm
By far the biggest game changer in my iphone filming process. This is a must, for those who like to film overhead recipe videos.
There are 2 main types of phone mounts:
1) Gooseneck Mount: The whole arm can bend into any shape. While this seemed versatile, I discovered that because the entire arm is flexible, over time it became less durable and fell over constantly while filming.
GET THIS IF...1 ) You don't film often; 2) You mainly film hand-free stories; 3) You don't need a lot of height. Get it here! 
2) Articulating Phone Mount - THIS IS THE ONE! It's very durable, and can reach up to higher heights - which is great if you want more in your overhead scene. The arm can be moved into multiple angles, AND it comes with a rotating ball head for even more angle options. 
GET THIS IF...1) You film videos often; 2) You want multiple angles for filming; 3) You want something that lasts. Get it here!
#3 - Video Editing App
Lastly, if you're filming your video content directly with a social media app, you may be wondering why you need another app just for editing. Here why:
The IG app is not powerful enough - I found that when editing more complex reels on the IG app, the app would crash mid way and I had to restart - PAINFUL. 
You can't have more than 1 audio track - If you want background music and voice recording, you won't be able to do that on IG. 
More customized options - IG & Tik Tok is pretty limited in its filters and font options.
I've tried MANY video editing apps, and here are the best apps.  
InShot - This is exactly what I use to edit my phone video content. Get the app here!
HIGHLIGHTS include:
It's free
Easy to use
Has a bunch of editing features (cutting/splicing; voice-overs; advanced filters; text, etc.) 
Adobe Premiere Rush - Best for those who are familiar with video editing, or looking for a more traditional professional approach to video editing. Free version available - Get the app here!
HIGHLIGHTS include: 
Manual color correction
More unique video transitions
Over-all has a more commercial video feel.
Are you surprised? Three things is all you need to begin creating fantastic video content with your phone! So get out there, and begin creating!
If you have gear you ABSOLUTELY can't live without, share it in the comments below! 
Till next time! Sharon XO
Make sure to tag me on Instagram @whiskfullyso and leave a review below if you found this post helpful. I hope you loved it! For more delicious ideas and photography tips follow me on Pinterest!
if you liked this guide, you may also enjoy...