A Monterey and Carmel-by-the-sea travel guide: one of the most picturesque places in California.
If you're longing for a European escape, but can't actually make it overseas, Carmel-by-the-sea and Monterey is a hidden European beauty in Northern California that's perfect for a romantic long-weekend getaway, mini-moon or even just a treat-yourself time with friends. 
You'll notice that I don't share any restaurant recommendations in this Carmel-by-the-sea travel guide. There are so many amazing restaurants, wine tasting experiences and eateries, it didn't seem right to cram all that into this post. So expect a follow-up to this guide just dedicated to sharing the best food the area has to offer.
*disclaimer* this post contains links to establishments and shops in Carmel and Monterey. Know that none of these recommendations are sponsored, and that all opinions are strictly my own.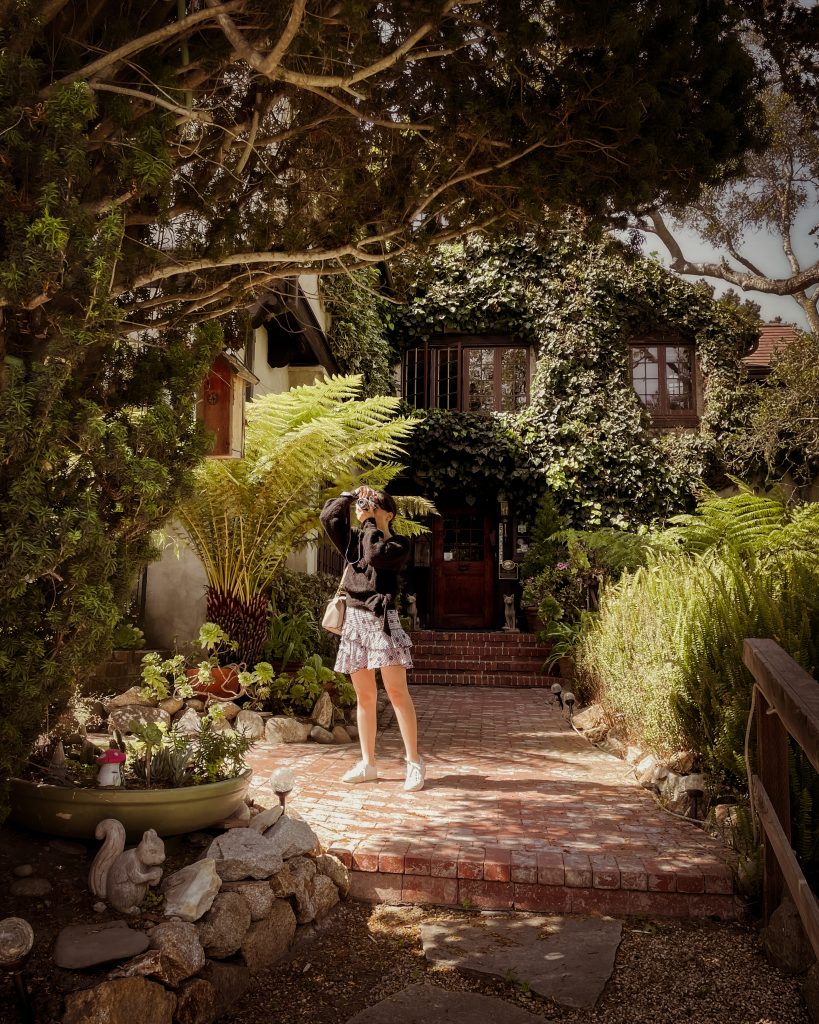 A little background info about my trip
I spent a blissful three days in Carmel & Monterey with my best girlfriend, and we both agreed that we could have booked another day or two!
It's such a relaxing beach town, with delicious cuisine, and nature. The town population is very small so we were able to relax a bit from tight Covid measures as we had just come from New York City.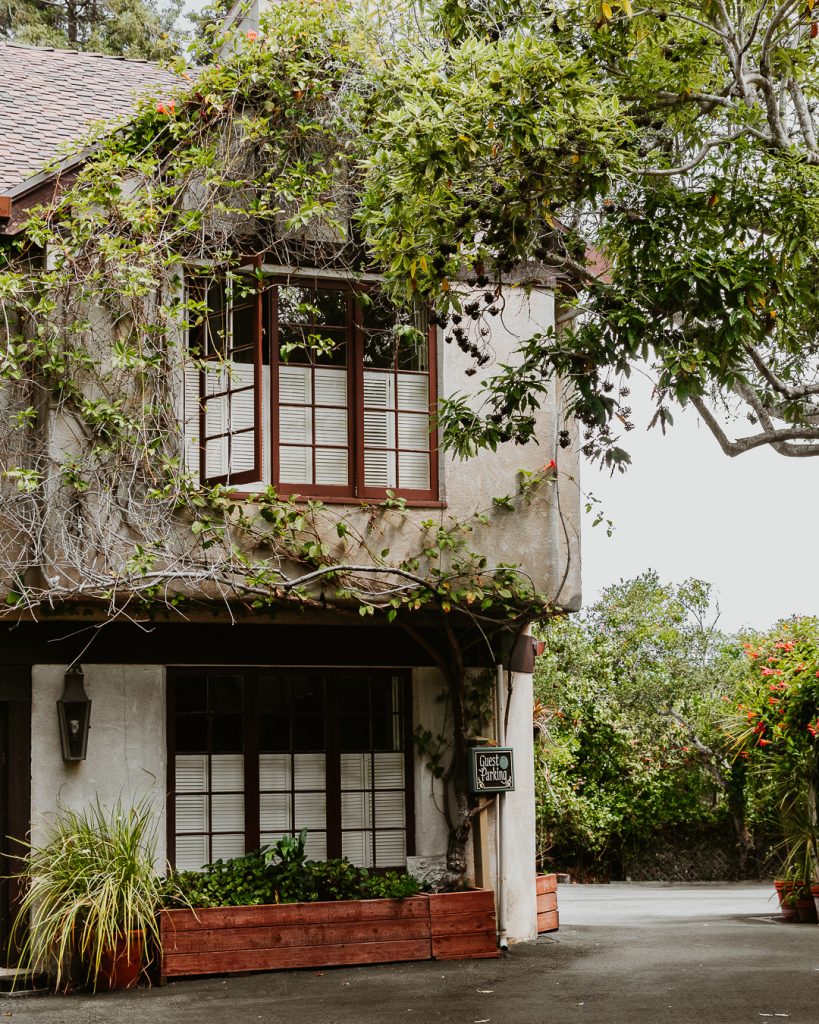 Something out of a fairytale book...
For the die-hard cottage core fans, Carmel-by-the sea is a heavenly scene to behold. Colorful California-native plants line every cobblestoned street, and fill every hanging plant basket. The Renaissance and Mediterranean inspired cottages and shops radiate charm like the opening scene from a fairytale classic. 
For the adventurous and naturing loving folk, don't worry, there's something for you too! As indicated in the name, Carmel is "by-the-sea" and Monterey is famous for it's shoreline, hiking, golf, water sports, and most famously the "17 Mile Drive" - a scenic road that cuts through the best sights Monterey has to offer. But more on that below
How to get to Carmel-by-the sea & Monterey
I was coming from New York, and sadly, the only way I could get to Carmel-by-the-Sea and Monterey was by first flying to the closest major airport which was San Francisco Airport.
If you're coming from the west coast, then you'll have lots of options:
By Car - This is my most recommended way to get to Carmel because the drive up to Carmel from LA or even down from San Francisco is STUNNING. The Pacific Coast Hwy a.k.a Hwy 101 is famous for its gorgeous coastal views, and the 5 hr and 30 minute drive is worth every minute.
By Plane - A flight from Los Angeles (LAX) to Monterey Regional Airport (MRY) takes a short 45 minutes, and will only cost you (depending on the season) between $85-100 USD.  
If you're coming from the east coast, then it's a little bit trickier:
By Plane - Unfortunately, there are no direct flights from major east coast cities to Monterey Regional Airport, so the closest airports will be in San Francisco or San Jose.
By Car - Once you're in SF or San Jose, you can either rent a car, grab a Uber/Lyft (at the time it cost $125 USD) or take a shuttle bus, to get to Carmel. Either way it will take a 1.5 - 2 hours car ride. 
If you have a little more flexibility in your schedule, I highly recommend extending the trip and going down to Los Angeles afterward.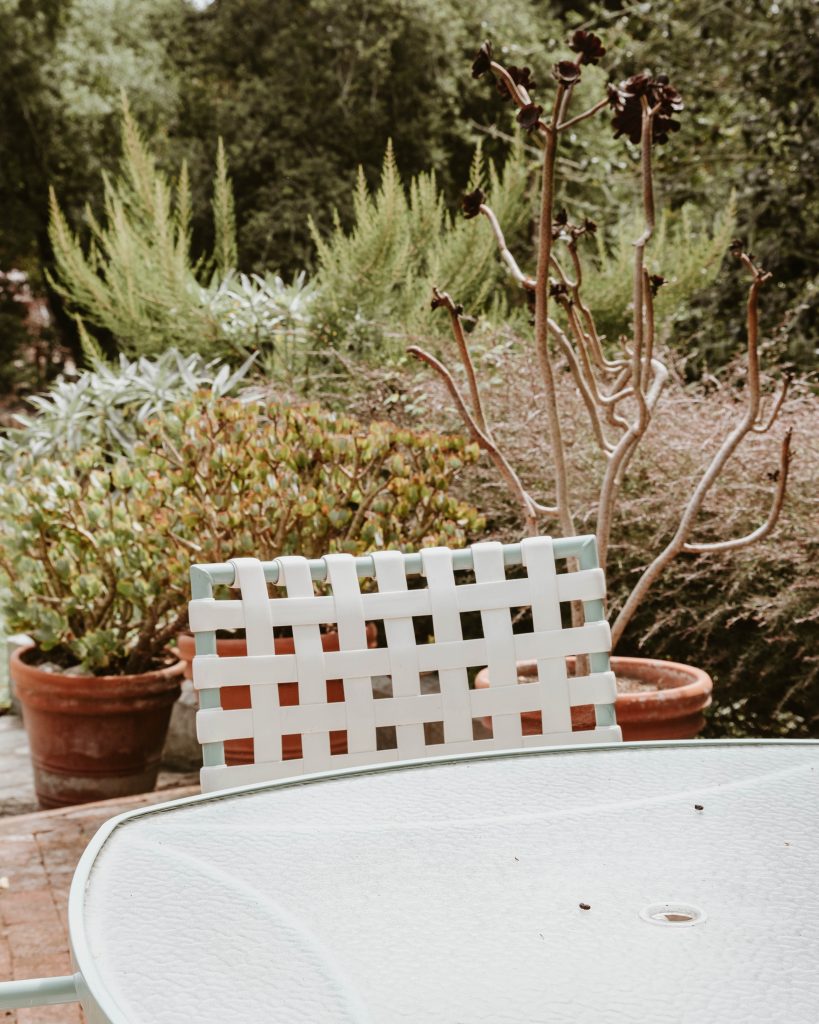 My Carmel-by-the-Sea packing List
Don't be deceived by the sandy beaches, because Carmel and Monterey are pretty windy since it's near the ocean. Even though I went at the height of summer (end of July/Early August) it wasn't warm enough for shorts.
Daily temperatures are warm with a high of 68°F/20°C and, evenings can get very cold - high of 50°F/10°C - so make sure you pack items that can easily be layered - think early wall wardrobe.
Here are some of my Carmel travel essentials:
Good running shoes for walking and light hiking.
Comfortable leggings and or walking-friendly apparel.
A thicker knit sweater for layering over dresses.
Long skirts or trousers for an evening out.
Small compact umbrella as the rain can be intense. 
YOUR CAMERA! If you're nervous about bringing your nice camera, check out this guide here on how to pack and protect your camera!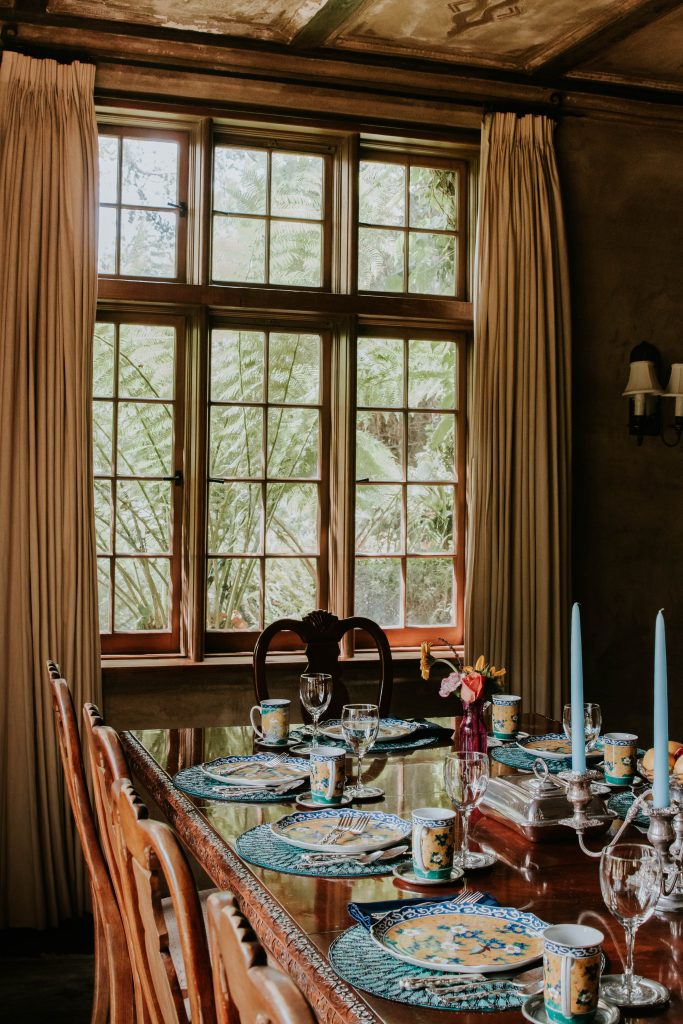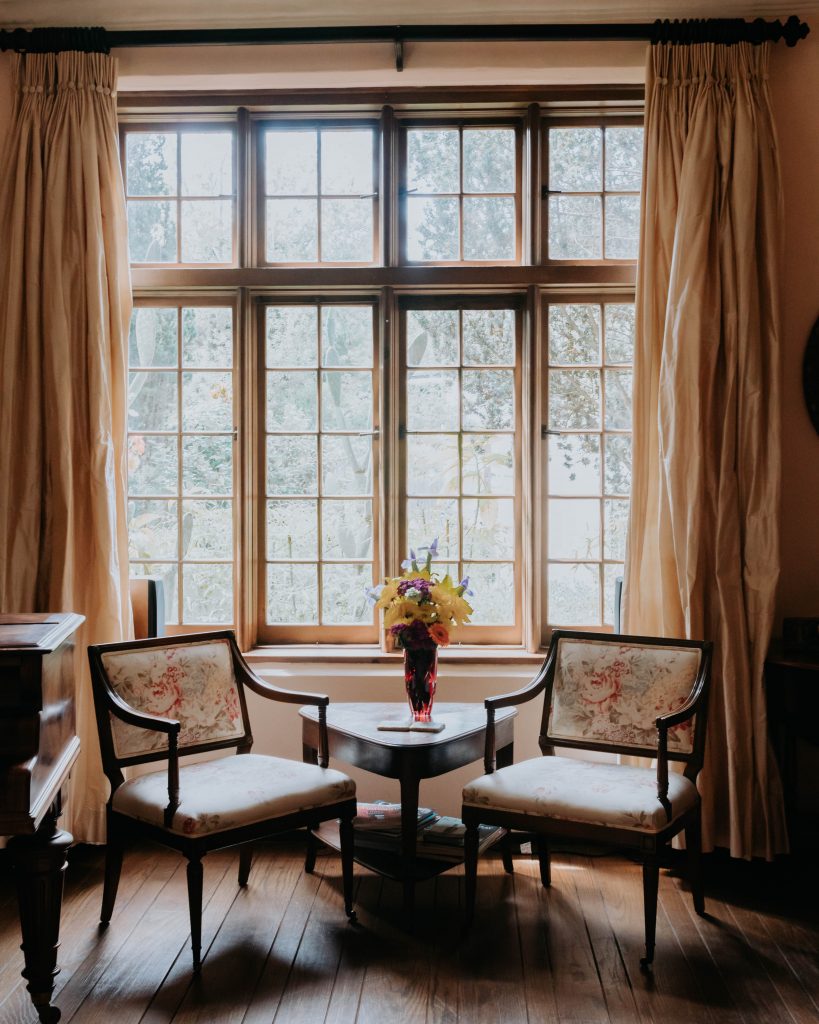 Where to Stay in Carmel-by-the-Sea & Monterey
Airbnb is usually my first accommodation choice, in this case, real estate is SUPER expensive there, so all rental properties are pricey. Unless you're going with a group of friends, you're better off going the traditional hotel route. 
Fortunately, there's no shortage of picturesque bed & breakfasts, so whether you decide to stay in Carmel or Monterey there are plenty of options.
While there are many 5 star hotels, the one where I'll be staying at time and time again is the Old Monterey Inn. The small B&B has a special history, and was once the private home of the first Monterey Mayor. Thoughtfully restored by the Swett Family it has nine gorgeous styled suites, and one separate cottage suite. I had such a hard time deciding which room to stay in as they all are stunning and unique in decor. My love for all things butter yellow, eventually led me to choose the Tattershall room: a provincial French inspired room with plenty of sunlight, working fireplace, and traditional white latch windows. 
The best part was the dining experience - this is after all a food blog 😄. Every morning you have the option of dining with the other guests in a traditional dining room, or you can have breakfast in bed. I chose the latter, and every morning an array of mouth-watering dishes were served. Everything is made in-house by the Inn manager, and was truly delicious!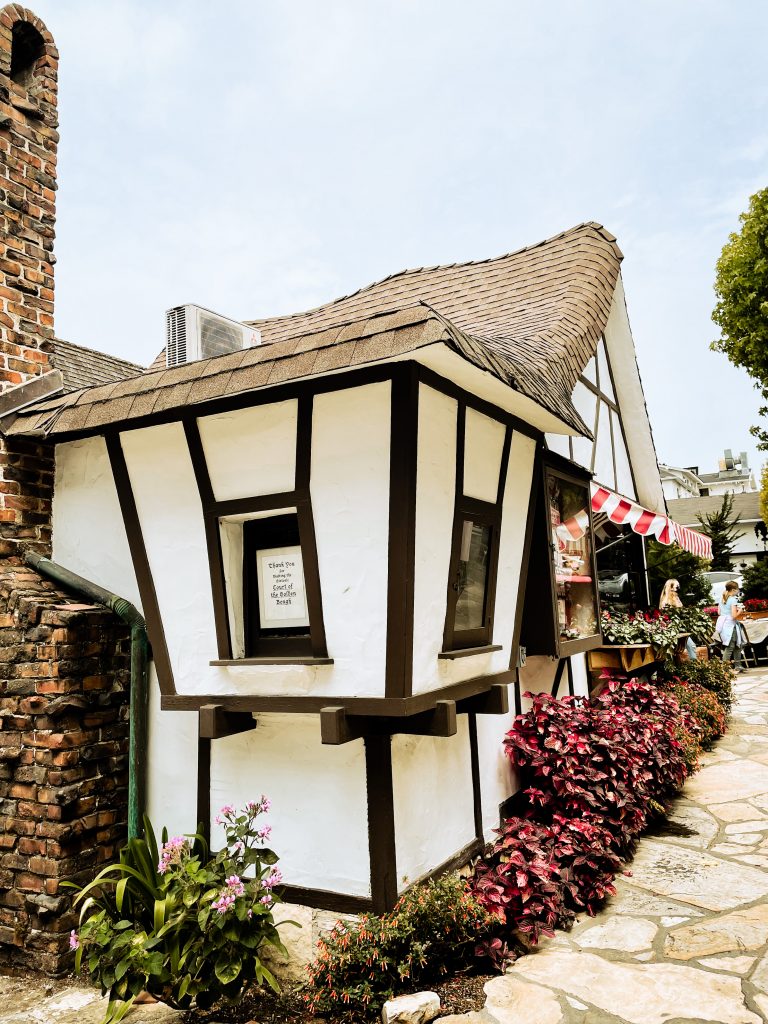 Additional accommodations options in Carmel-by-the-sea & Monterey
For the full french chateau experience, L'Auberge Carmel is in the heart of the Carmel town center. It also has some of the most fantastic French cuisine.
La Playa Carmel, is another stunning property, with a classic Mediterranean vibe.
For the golf enthusiast, The Inn at Spanish Bay is the place for you. All guests have direct access to the world famous Pebble beach golf Course.
My Favorite stores in Carmel-by-the-sea
I arrived in Carmel mid-afternoon, and spent the time before dinner exploring the town and shops. For the antique and vintage goods lover, this is the place to be! There were so many shops selling estate sale items. From paintings to chandeliers and even jewellery - it was paradise. I was even able to find some great vintage silverware for food photography from Robertson's Antiques.
The town heavily features local shop owners, artists, and goods. My favorite shop is The Soiled Doves Bathhouse: a little piece of Provincial France dedicated to cotton sleeping gowns, soaps and french toiletries. For delectable marinades, sauces, cooking oils and other small tabletop wares, check out Olivier Nappa Valley as well as Social Hour: a shop for all your cocktail happy-hour needs.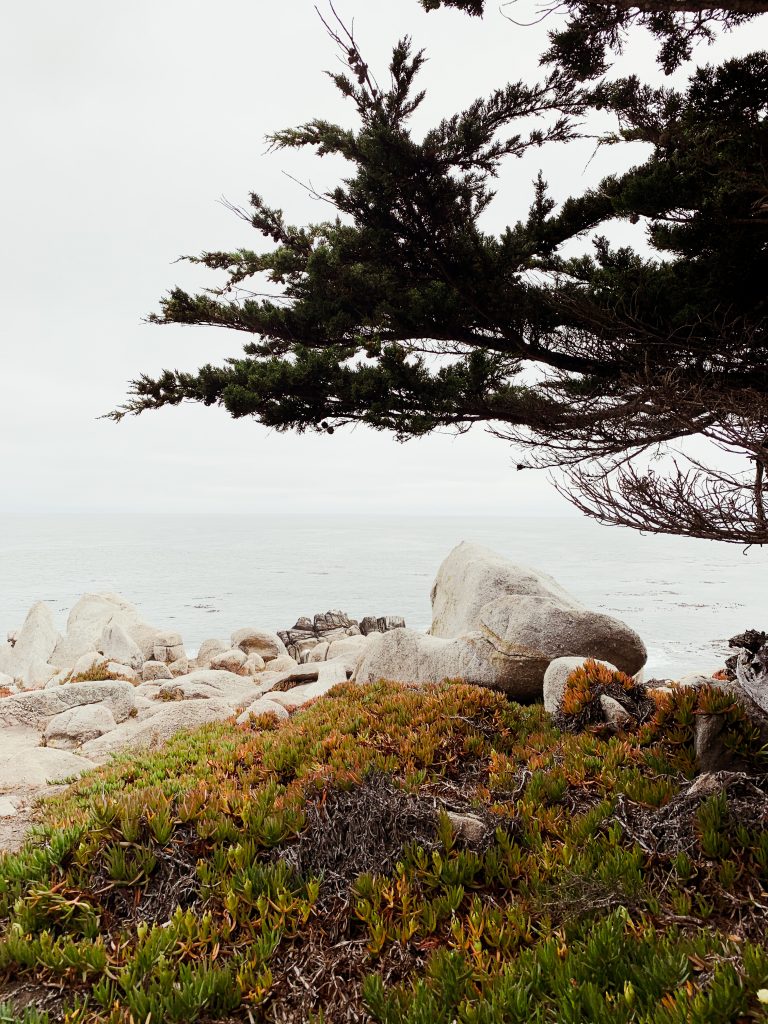 Activities to do in Carmel and Monterey
The 17 Mile Drive is a MUST! Since the scenic road is located in a private gated community, each car needs to pay a $11 USD fee to gain entry. It's a small price to pay as you can stay for as long as you like, and you can drive along the coast and stop at all the scenic points. Besides getting a peak at some of the most coveted homes (mansions, is more like it) in US real estate, there nothing quite like the nature. 
Spanish Bay is an iconic view, and contains wildlife only native to the area. The community has spent a lot of time and money preserving the nature in the area, and one of these sites is the Lone Cypress Tree which estimated to be 250 years old and perches "alone" on a granite hillside.
During the summer months, you can unwind on the warm Carmel beach with a book, play some beach volleyball, or enjoy a picnic. The Monterey Bay Aquarium is also worth a visit especially if you're visiting with family. 
This trip to Carmel-by-the-Sea and Monterey easily makes it onto my list of top ten favorite trips of all time, and I can't recommend it enough!
I hope this Monterey and Carmel-by-the Sea Travel Guide inspires you to make a trip to the California coast soon. 
Expect part two sharing my favorite restaurants and eateries by the end of this month! 
Happy Travels! Sharon XO
P.S. If you have any questions about my trip, leave a comment below and I'd be happy to answer.
if you liked this guide, you may also enjoy...