Delicious, rich, drippy and smooth, this caramel sauce is perfect for decorating cakes, drizzling on ice cream or even as a surprise filling in brownies or cakes. A MUST in every baker's toolbox, this caramel sauce does it all, and luckily, achieving this yummy sauce is only a few easy steps away! 
We've all tried caramel at some point, but what is it? You may recognize it by it's beautiful brown amber colour, but it's actually melted sugar mixed with milk, butter, salt and flavours, like vanilla, for an added boost.
What are the Types of Caramel? 
Get ready folks to have an addiction, because this caramel sauce is ammmaaazing. Before I get into the how-to for this sauce, it's worth mentioning that there are three types of caramel (I KNOW!). This recipe is specifically for a wet caramel sauce, wet because a little water is used to help dissolve the sugar. The most liquid of the three, this caramel shines brightest when drizzled, or as a ooey filling in cakes or brownies. Different types of caramel are made by heating to different temperatures (the higher the temp, the thicker and harder the final product) and using add-ins. 
Here are the three most common Caramels: 
Wet Caramel: Perfect for drizzling, as a sauce or filling in baked goods. 
Dry Caramel: Has a chewier consistency, and hardens thicker. Good for layered desserts or as toffee.
Hard Caramel: Snappy and brittle, this caramel is tasty as is, or as decoration shards.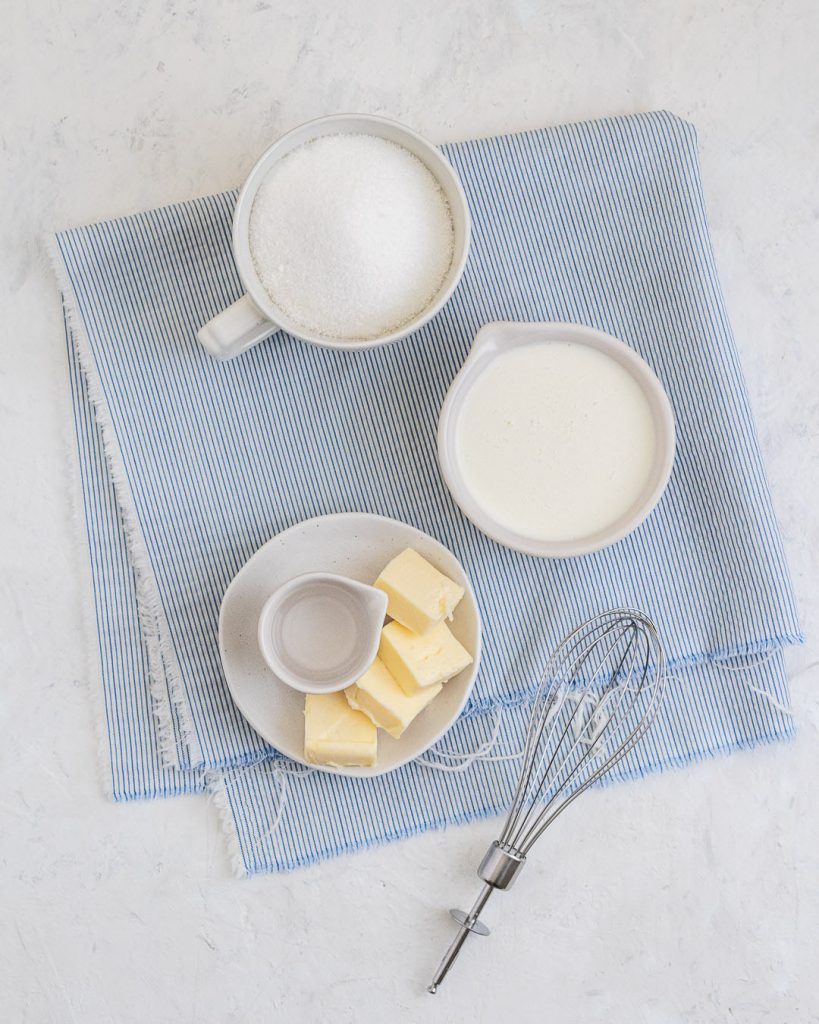 What Ingredients Do I Need for Caramel? 
Granulated Sugar: The base of every caramel, castor sugar works too and melts faster since the grains are finer. 
Water: This helps dissolve the sugar, and create a ribbony consistency. 
Heavy Cream: To help thicken the sauce at the end and add a richness. I say it every time, but I'll say it again, it's SO SO important ingredients are
Salt: It IS Salted Caramel. Make sure to use a fine grain salt for an evenly seasoning. 
Unsalted Butter (optional): Normally a wet caramel method doesn't require butter, but if you want an extra richness this is the way to go! Make sure the butter is at room temperature or you'll have a hard time combining.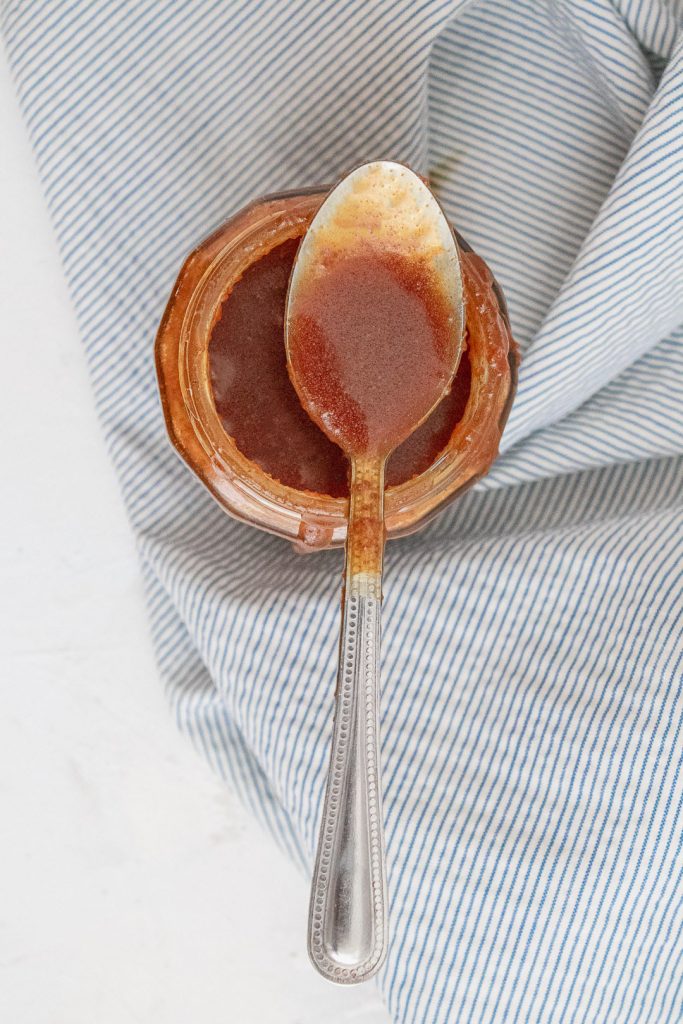 Steps to Make this Caramel Sauce
Step 1: Heat sugar and water in a large heavy bottomed saucepan.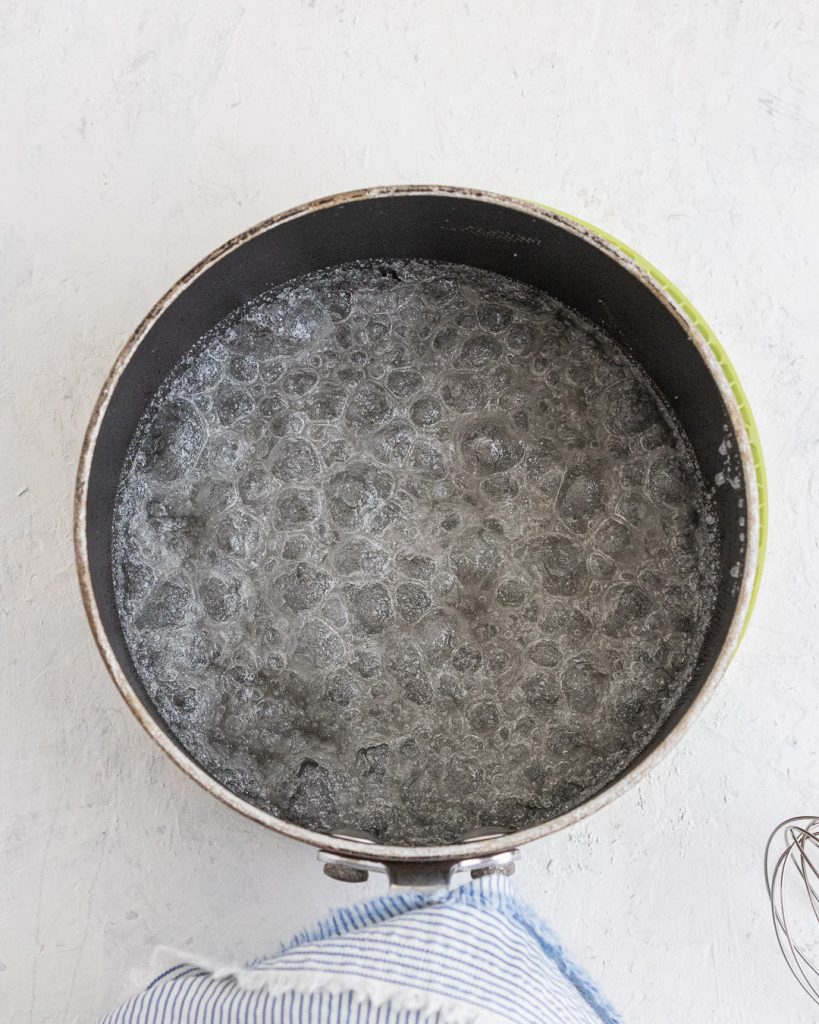 TIP - Occasionally swirl so the sugar is completely coated in water.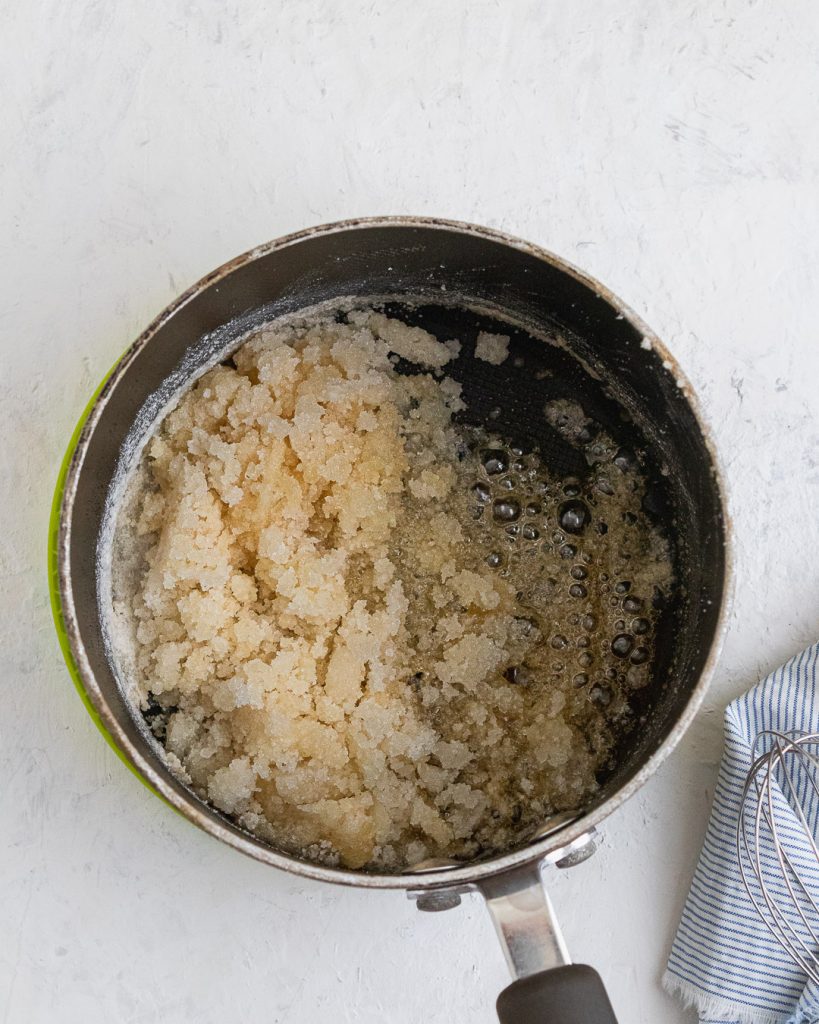 TIP - After 10-15 minutes the sugar will begin to darken and clump together. 
Step 2: Once the caramel is a light amber color, remove from the heat, and add milk & butter
Step 3: Top it off with Vanilla extract and Salt!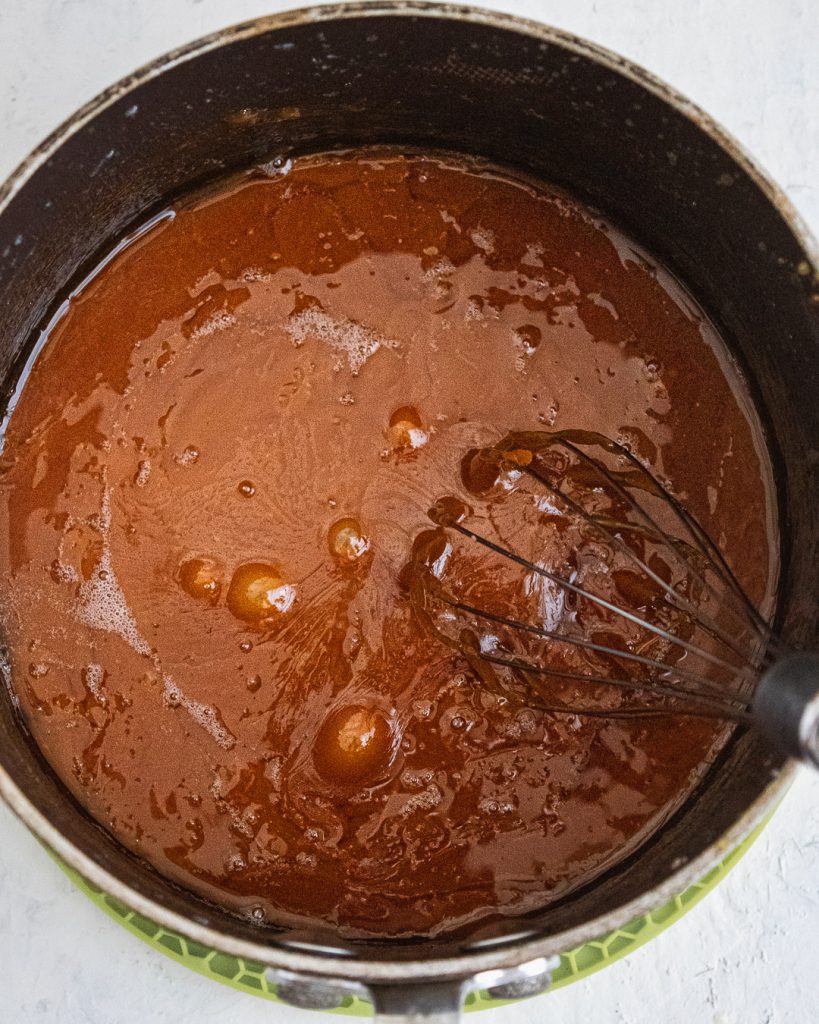 1. Use a large pot so when you add in the milk and butter it won't splatter over the pot. It's VERY HOT! 
2. Room temperature ingredients. If you add cold liquids to the sugar it will seize. It this does happen, bring the pot back over low heat and stir to unharden. 
3. It will bubble so make sure you have all the ingredients ready because once the sugar is melted you need to move quickly
Wondering how to use this delicious sauce? How about drizzled inside an Apple Strudel ? or as a gooey surprise in these fudgy brownies?
The possibilities are endless! Happy Baking!
Sharon 
Homemade Salted Caramel Sauce
Delicious, rich, drippy and smooth, this caramel sauce is perfect for decorating cakes, drizzling on ice cream or even as a surprise filling in brownies or cakes!
Ingredients
½

cup (120 ml)

heavy cream

room temperature

1

tsp

vanilla extract

1

cup (200g)

granulated sugar

½

cup (120ml)

water

4

tbsp

butter

(optional)
Instructions
Combine water and sugar in a large heavy bottomed saucepan. Stir it a few times so all the sugar becomes wet. 

Turn on the stove to medium heat, and simmer for 10-15 minutes (WITHOUT TOUCHING). Once the caramel is a light amber colour, remove from the heat, and stream in a little of the milk/vanilla mixture, and stir to fully combine (the mixture will bubble violently). Stream in the rest of the milk mixture while vigorously mixing. 

If adding butter, add it now and stir to combine.

Leave to cool at room temperature, before containing and storing in the fridge
Did you make this recipe?
Tag @WhiskfullySo on Instagram